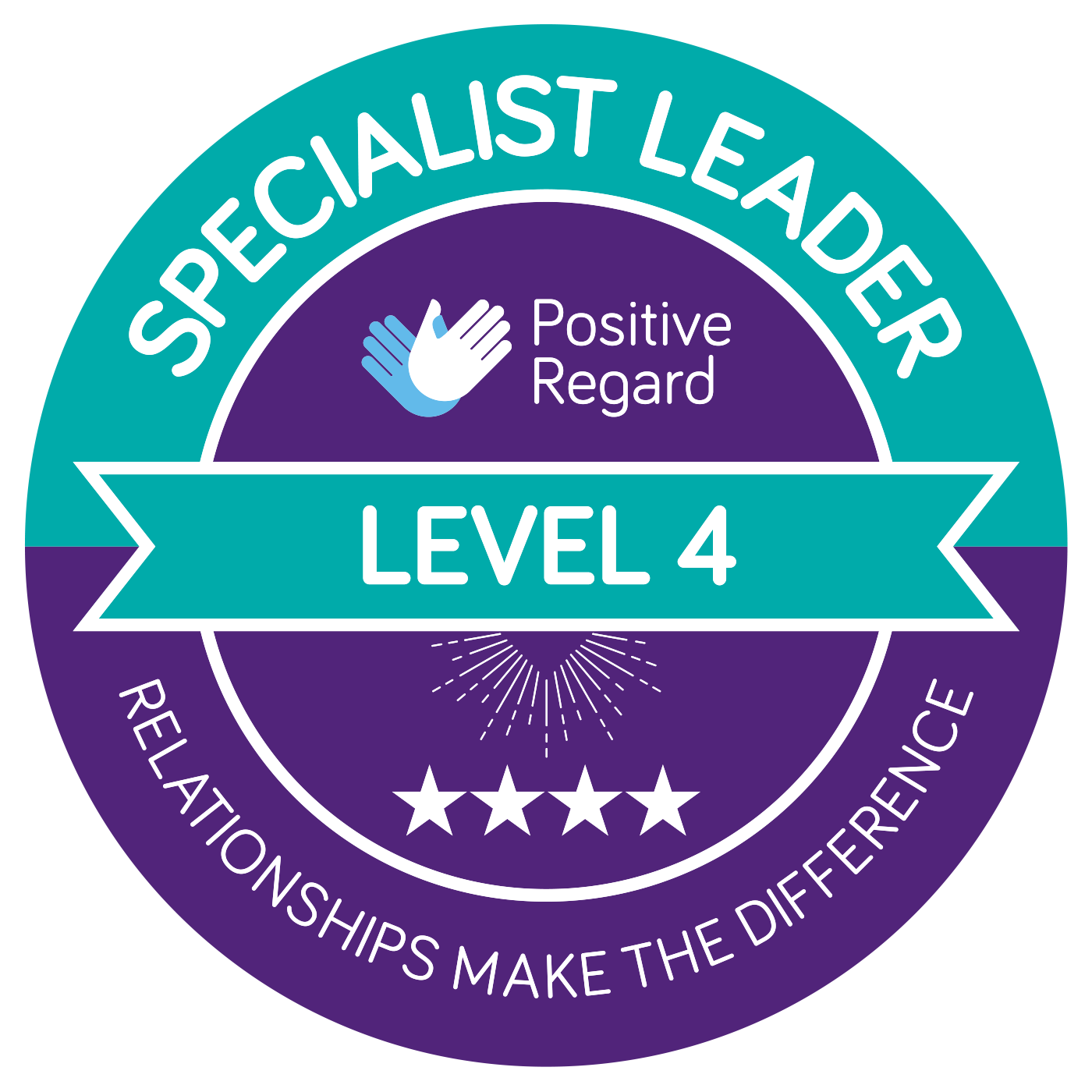 Level 4 Positive Regard Specialist Leader Programme
1 November 2023 @ 9:30 am

-

16 January 2024 @ 4:00 pm

£1,500.00
Aims:
This Level 4 Positive Regard Specialist Leader Programme aims to develop expert practitioners and 'behaviour professionals' who can confidently deliver advice, guidance and training in their setting and externally.
Those attending the Level 4 Programme will receive 6 days of training and join the team as a Positive Regard Specialist Leader
Audience:
The Level 4 Programme is aimed at Senior Leaders and experienced trainers who are looking to extend their training offer, build new working relationships and up skill their staff to create an inclusive, empathic culture of support.
Day 1
Module 1 (Theory) Approach & Personal Values – Unconditional Positive Regard.
Module 2 (Theory) Understanding the effects of trauma on the developing brain.
Day 2
Module 3 (Theory) Developing and implementing strategies for trauma informed, attachment aware practice.
Module 4 (Theory) Post crisis management, planning for crisis, monitoring, whole school planning and strategic systems.
Day 3
Module 5 (Assessment) Training and delivering for professional development – creating experts and succession planning.
Day 4
Module 6 (Observation & Analysis) Participants will experience a culture of Positive Regard by immersing themselves within one of our settings.
Day 5
Module 7a (Leadership) Participants will hear Senior Leaders from Wellspring Academy Trust, sharing their experiences on how we make a difference.Participants will also receive a 1:1 feedback and planning session.
Day 6
Module 8 (Assessment) Final Assessment. Positive Regard in practice and training delivery in own school setting.