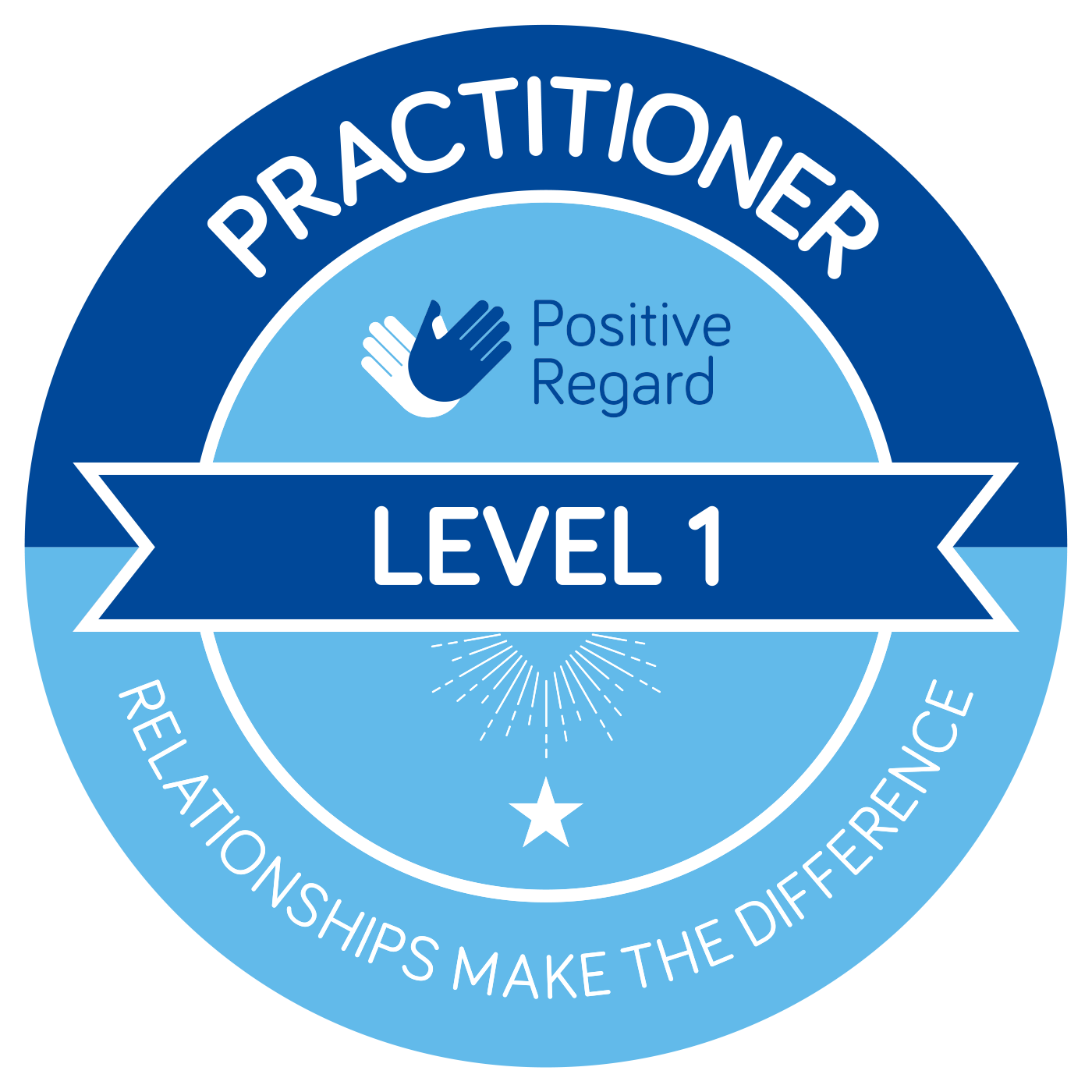 Positive Regard Practitioner Training
Programme Overview
This one-day training course aims to develop skilled Positive Regard Practitioners that can confidently use relational practice within their setting. This course will focus on a variety of skills to help contribute towards a reduction in challenging behaviours.
Audience
This training is open to anyone working with children and young people.
SKILLS ON COMPLETION
On completion of the course, participants will gain the confidence to be able to use the principles of Positive Regard within their practice.
Understand and translate behaviour
Use appropriate strategies for any behaviour 
Use regulation strategies that have purpose and intent
Invite children into your calm rather than joining them in their chaos
Repair situations and make successful long lasting behaviour changes
COURSE CONTENT
Values and ethos
Systems vs relationships
Impact of trauma
Technological interruptions
De-escalation techniques
Regulation techniques
Language scripts to support
Challenging behaviours
Restorative approaches
We also offer the option for you to host our training in your school/service. Please get in touch to find out more.
Search a course
in your area